Welcome to the world of 'Interactive Video'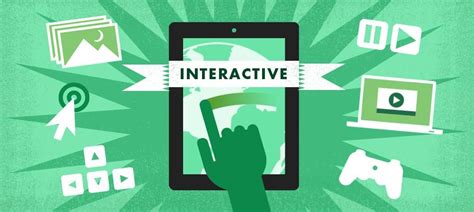 A regular video has to be seen as it is, while users today wants to access information quickly and only get the pieces of information that they actually need.
It lets the user go directly to the information that interests him, it maximizes and optimizes the time he devotes to gathering the information he desires by allowing him to target the content that interests him and only this one.
What is 'Interactive Video'?
Interactive videos are versatile and lend themselves to exciting enhancements for your video campaign. It seamlessly seizes attention, provokes emotion, and drives the message, which makes it suitable for almost every purpose in various industries. That's what makes the applications for 'Interactive Video' so vast.
From marketing, content generation, to education purposes, interactive videos is such an ideal medium to capture attention, increase engagement and improve retention of information.
It's playful, and promotes user concentration on content and help users memorize your message.
All the actions or choices are trackable so you can gather insights into your audiences interest.
Usages of interactive video
• Corporate or product presentations
• E-Commerce video
• Interactive annual report
• Education and tutorials
• Demonstration of software, product, service
• Surveys / Quizzes
• Recruitment
• Interactive documents
• Data gathering and capturing: via form fields, user can enter information like their name, age, email, etc.
• User controlled story pathway
Partial list of interactive functionalities available with 'Interactive Video"
1) Hotspots
Hotspots can are clickable buttons/areas and text that can perform various actions. It can direct audiences from one section of the video to another section or to a browser URL, encouraging them to perform the desired actions.
2) Branching
It lets your audience choose and create their adventure by providing them with the choice of storylines and avatars at various stages throughout the video.
All you need to do is give them narrative-driven questions and let the audience decide based on their interest.
3) Quizzes
Gamification like trivia, mini-quizzes, and more can be easily integrated into your videos. It'll complement the video and make it more captivating.
Use multiple-choice questions, yes or no questions, open-ended questions, or even fill-in-the-blank questions and provide them with hints and the correct answer.
With mini-quizzes, you can effectively reinforce your brand's message and improve the audiences knowledge retention.
Examples of usages for 'Interactive Video'
Interactive video has many possible applications.
Interactive videos for Education and Tutorial Videos
Interactive video is such a vital tool for online education as it offers an effective way to improve engagement and retention. It's born out of the pursuit to make online learning more enjoyable, captivating and efficacious.
The interactive features such as branching scenarios, hotspots, and quizzes, allow the learner to interact through their learning journey.
Interactive videos for distance-education/learning, can allow students to select among multiple channels for further information at points throughout the presentation. It could also include a quiz after a lecture segment that evaluates responses and gives students immediate feedback.
Entertainment & Selling
Since interactive videos allow the audience to take control and customize the journey, it's an ideal medium for entertainment. Interactive videos can give the audience a game-based viewing experience whilst providing information about your brand in an entertaining manner.
With compelling storytelling, your audience is much more likely to feel engaged and entertained with the content.
Interactive videos for Marketing
Video content itself reels in excellent results, but interactive videos are the next steps to improving the performance of video marketing.
An interactive video adds a layer of engagement. This highly engaging type of video drives more than a 47% increase in viewing times when compared to linear video ads.
Interactive videos user actions include swipe, scroll, click, and drag video content that effectively creates a unique video viewing experience. It allows you to put multiple call-to-actions and encourage social sharing.
All the increased engagement you'll get from interactive videos will lead to other advantages, including increased sales, additional brand awareness, and a boost in web traffic.
Customer Feedback
It lets your audience choose and create their adventure by providing them with the choice of storylines and avatars at various stages throughout the video.
All you need to do is give them narrative-driven questions and let the audience decide based on their interest.
Recruitment Videos
When it comes to the next-gen recruiting process, interactive videos may be the 'best in class'.
Integrating interactivity on recruitment videos can effectively gain the candidate's attention and generate excitement.
By giving candidates optional interactive features, the choice the make can give you a deeper understanding of their potential appropriateness for the job posted.
This gives recruiters, a sophisticated tool to help select the best candidate for the post.
Improving data and metrics
Since consumer interaction is a demonstration of their preferences, the compilation of this data can become a good metric for understanding your audience, as well as helping to offer them content that is increasingly aligned with their needs and desires. This should influence the creation of all your content.
Conclusions
Whether is sales, education or other presentations, Interactive Videos will out perform any other media with its visuals, graphics, audio and user-interactiveness.
Now is your chance to standout from the crowd (your competitors), so contact us now to get a free estimate, timetable and additional technical information.
What are the advantages of 'Interactive Video' for pedagogy?
What are the advantages of 'Interactive Video' for pedagogy?
What are the advantages of 'Interactive Video' for pedagogy?
The interactivity allows an experience richer than the passive action of a spectator. With each viewing, the experience becomes unique, it allows viewers to change the story according to the navigation of the spectator.
Interactive video can be of interest to web specialists, filmmakers and journalists for fictions as much as for the production of documentaries.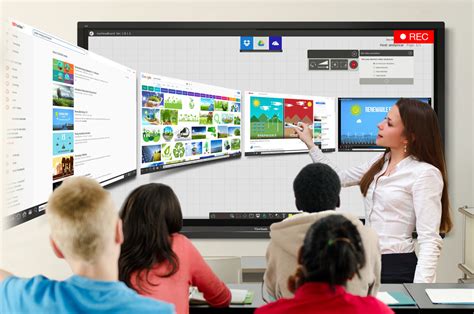 Interactive video greatly enhances the content of a web documentary. For example, the video can be enriched with textual data that can be referenced by search engines or send you to a web page with further information.
The advantage for educational and pedagogical content is that you can approach a subject through several perspectives, and select the one with which the learner will have the most ease. Using curiosity as a means of motivation is the key to many educational methods, just as interactivity allows the learner to become pro-active, and thereby allows him to better appropriate knowledge through action.
By proper scripting of the content, viewers can bypass areas of knowledge that is already familiar to them and focus on the new information whilst providing navigation options to further detailed information of specific subjects.
You may also, following a series of questions that determine the viewer's affinity for a particular approach of delivery, offer different pathways suitable for the different types of viewers. For example, some people are more visual and some are more auditory.
Best Practices for 'Interactive Video'
Best Practices for 'Interactive Video'
Best Practices for 'Interactive Video'
Interactive videos can be much more than linear videos as they are a platform where the audience can directly do more with the content than passively watch it.

At this point, it's safe to say that interactive videos seem to have a lot to offer compared to any other types of videos.

Now the question is: how to create one that actually works?
Here's the answer to that.

Use Interaction Considerately

We get it. Interactive videos are not only exciting for the audience to watch, but also it's fun to create.

You might be thinking, "more interaction, more engagement."

So, you put links here, branches there, and some quizzes in the middle, or maybe put all the buttons you could ever think of- so the audience doesn't miss a thing from your brand.

Sadly, it's not the way it works.

You need to use interaction wisely and considerately. Or else, it'll turn out to be an epic fail.

Too many interactions make your audiences confused. They may even think that your video is way too intrusive and annoying as they're being bombarded with all the buttons and links.

By all means, you need to focus on your goal from creating an interactive video. Next, use the relevant interaction as efficiently as possible.

Gamify the Experience

Interaction video makes purchasing journeys and online learning much more fun through the concept of games.

In marketing, compelling video marketing isn't only involved with product features and benefits, but also pleasant audience feeling. And riveting storytelling isn't enough.

You can add game elements to instructional design and use reward systems for more audience engagement. Include typical aspects of gameplay, like scoring, competition, or solution, so that the audience can get a more positive sense of participation.

Create a Fun Experience

Your audience will come back if they enjoy your content since they want more of it.

In this case, creating a fun experience in your interactive video is vital. It can help you catch the audience's attention in ways the linear videos don't always succeed in doing.

And you need to make sure that all the interactive features you put on the video are both fun and enjoyable. The fun experience is one of the reasons they stick around your video content.

Let the Viewer Play a Part

With the endless amount of information available today, your audience is struggling to consume traditional content where they have to become a passive audience. They want to take part in the content and get immersed in it.

In interactive videos, audience participation is a must- after all, that is what makes interactive videos different from usual traditional or linear videos.

Create an interactive environment that prompts a response from the audience. Try to include the current situation or newest trends so you can convince the audience more to participate.

Interactivity Is The New Norm

After years of being dubbed as an emerging tactic in video marketing campaigns, interactive videos are now finally made mainstream.

In such videos, the audience gets unique opportunities to engage with your content actively. This opportunity can't be found in linear videos.

Therefore, involving interactivity to your video content has now become more crucial than ever, especially in this era of immediacy, where your audiences' spans are only getting shorter and shorter.
Contact us for a free estimate or just to discuss your project.